In late 2016, Uber announced it's unlikely plan to launch an urban flying-taxi service within a decade. Since then, the financially challenged cab company has taken big steps to make that plan more likely.
Uber has signed up aircraft manufactures to build rooftop-hooping planes, along with a pair of launch cities-Los Angeles and Dalas-Fort worth-to host test flights beginning in 2020.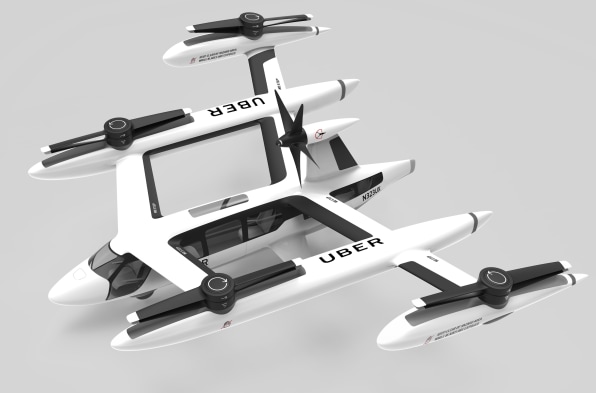 The eCRM, as it's called, is not as good as prototypes by Uber rivals, such as titling wings of Airbus Vahana or the tilting " electric jets" of Lilium.
Uber says it's first goals are for passenger safety and comfort such as wings that shield riders from as they board or depart the plane.
---
Uber requires that all craft on the network can travel at least 60 miles per charge and get at least a meaningful partial recharge in five minutes. "We don't embrace any partners that aren't going to a fixed-wing [i.e., airplane] solution, so that in forward flight you have the incredible efficiency of a wing, versus trying to generate lift with propellers or rotors," says Mark Moore, Uber's engineering director of aviation.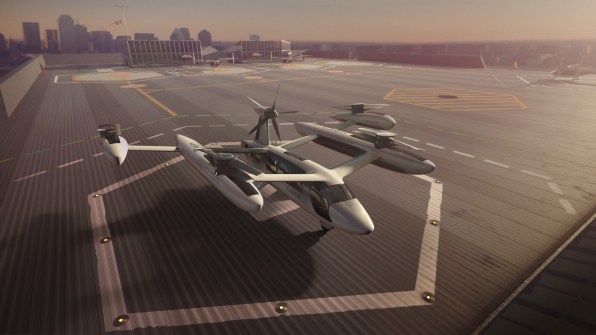 Keeping all the rotors and propellers so high on the craft means that neither the four passengers (paying at least $80 each) nor the pilot are in danger of getting sliced up.