Samsung X5 SSD
Going to Launch on 3rd September 2018
 Blazing-fast SSD with Thunderbolt 3 speeds
---
Samsung has introduced a portable X-series NVMe SSD with support for Thunderbolt 3.
Samsung Portable SSD X5, with its 40Gbps bandwidth, can hit read speeds of 2,800 MB/s, which is several times faster than SATA-based portable SSDs. The Portable SSD X5 costs $399.99 for the 500GB model, $699.99 for the 1TB model, and $1,399.99 for the 2TB premium version.
According to Samsung, that's 5.2x and 4.5x faster than read and write speeds of SATA Samsung SSDs, and up to 25.5x/20.9x faster than external HDD.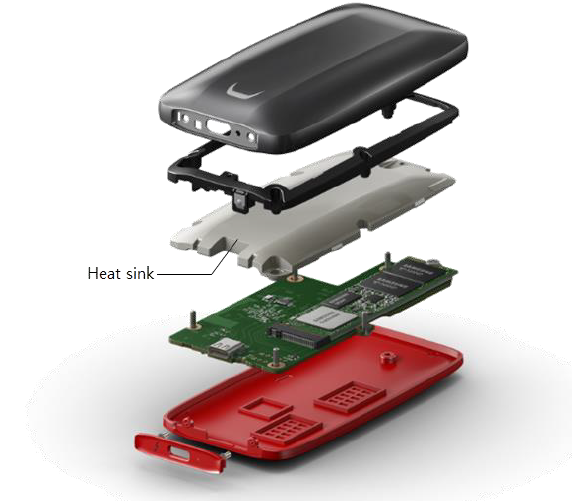 To protect it from more physical threats, the X5 is encased in a full-metal body and a shock-resistant internal frame, which can apparently survive drops of up to 2 m (6.6 ft). There's also a heat sink and "Dynamic Thermal Guard technology" to keep it from overheating.
---
Also Read