Mototola p30, Mototola p30 Play, Mototola p30 Note Smartphone
Will Launch in china on 15th Aug 2018
Price list : Not Available
---
Moto P30, P30 Play and P30 Note – smartphones, which we haven't heard of before and don't know anything about. The pages reveal only the memory configurations and the color options – the standard P30 comes with 6GB/64GB and 6GB/128GB in Ice Jade White, Bright Black and Aurora.
---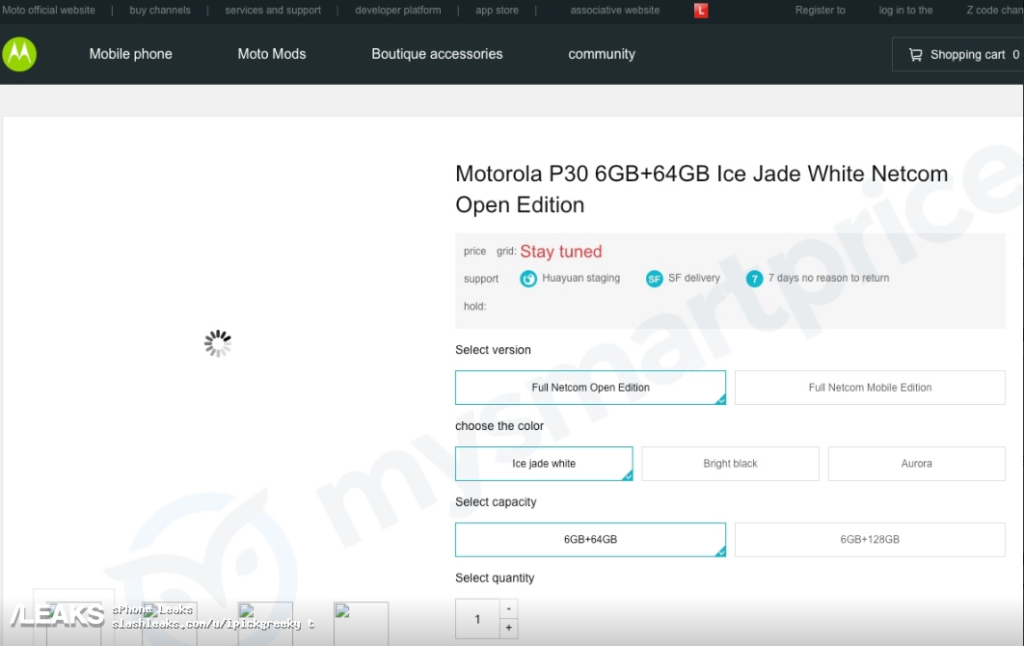 According to a recent rumour, Motorola listed the Moto P30, Moto P30 Play and MotoP30 Note on its Chinese website as coming soon. Although screenshots of the webpage listing were shared, we couldn't independently verify the authenticity because nothing of such was found on the Motorola China website. It is possible that the product pages were removed.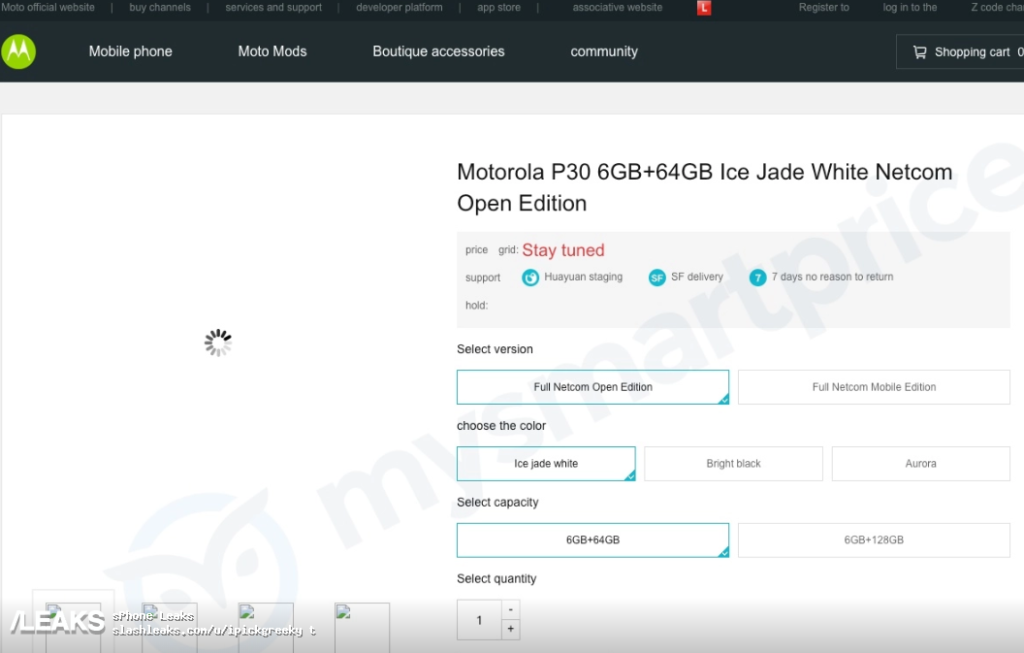 The listings are not very generous with the specifications of the models as they only show the memory and colour options of all three models that would be available to buyers. The P30 will come in a 4GB RAM + 64GB combo and a 6GB RAM + 64GB combo. The device will also come in Bright Black colour option. On the other hand, the Moto P30 Play will be available in a 4GB + 64GB combo and fans will get the chance to choose between an Ice Jade White and Bright Black colour options.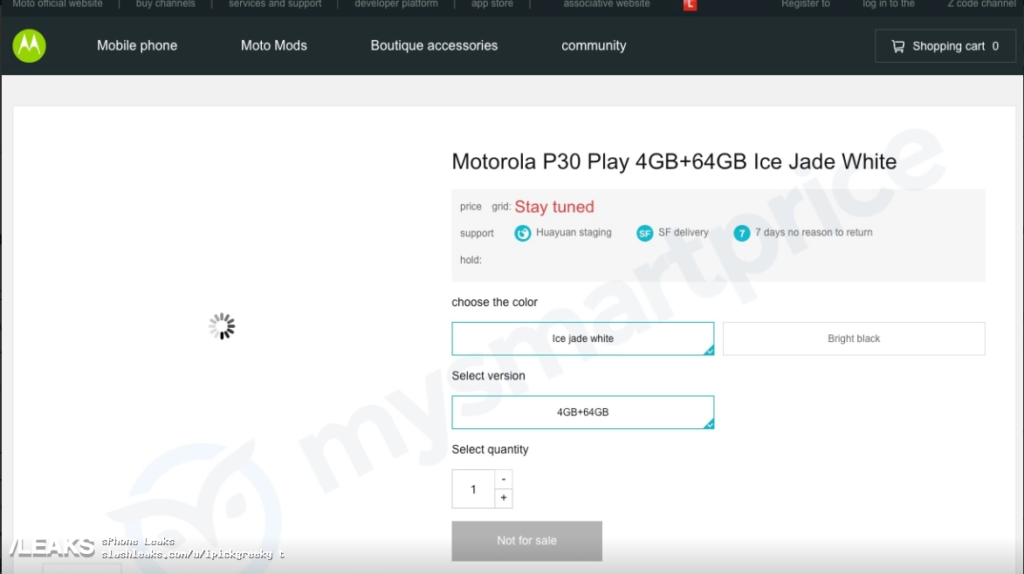 The third model which is the Moto P30 will be available in a 6GB RAM + 64GB memory variant as well as a 6GB RAM + 128GB memory variant. The P30 looks like the top end model and it will be available in Aurora, Bright Black, and Ice Jade White clours. The P30's listing also tips the model to be available in Full Netcom Open Edition and Full Netcom Mobile Edition. The open edition may likely include compatibility with CDMA carriers in addition to GSM carriers.