Intel's U&Y Series to 8th Generation Core Family
Intel launched 8th gen U&Y series
---
The new Intel Core U-series Whiskey-Lake chips include the Core i7-8565U, Core i5-8265U and Core i3-8145U,  which offers support for Gigabit WiFi and Alexa + Cortana voice assistants. Intel officially unveiled additions to its 8th Gen Core family with the new U-series and Y-series processor
U-series chips is the quad-core Intel Core i7-8565U that can clock up to 4.6GHz on TurboBoost from a base speed of 1.8GHz. The cheaper quad-core i5-8265U and dual-core i3-8145U can both achieve a peak speed of 3.9GHz.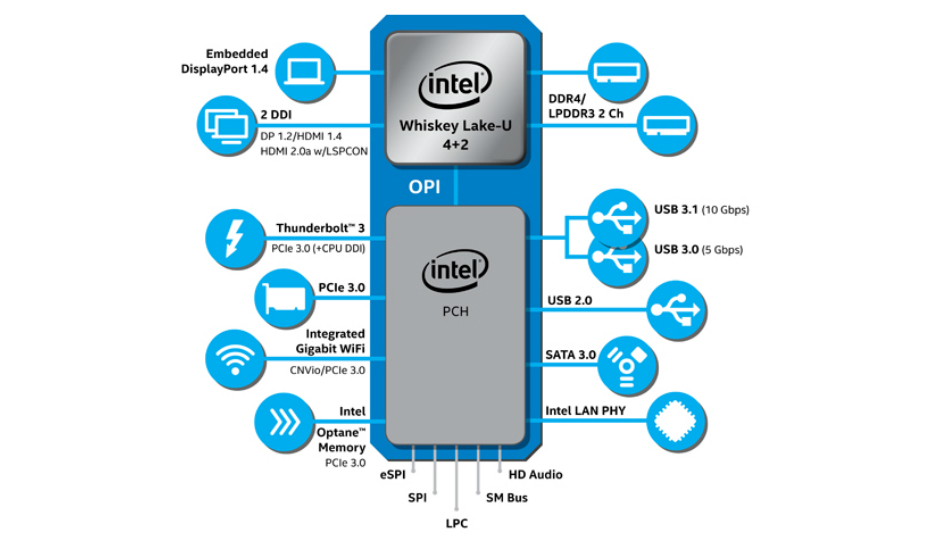 Intel Y-series Amber-Lake processors which include the dual-core Core m3-8100Y, a Core i5-8200Y and a Core i7-8500Y.
Chris Walker said "The new 8th Gen Intel Core processors extend once again our leadership in delivering exceptional performance. Now with Gigabit Wi-Fi, we've enabled faster PC connectivity, added more intuitive voice experiences and enabled longer battery life needed for the next wave of mobile computing".
---
Also Read
Was this post helpful?
Let us know if you liked the post. Your opinion will help us to improve quality of article.