FIFA 19 Release Date, Trailers and news
Everything we Know about the FIFA 19
Demo will get released on Friday 14 September
---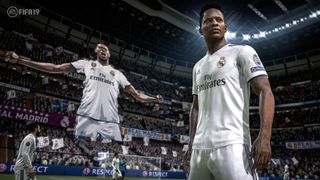 FIFA 19 is going to launch for Football game lovers
FIFA 19 release date
FIFA 19 will launch on September 28, 2018 and will include new Juventes transfer (and world soccer star) Christiano Ronaldo on the cover.
Players who pre-order the Champions Edition or Ultimate Edition of the game will able to get 3 days early access. EA Sports has yet to confirm when the demo version of FIFA 19 will be released, but it is usually available around two weeks before the main game is released.
Also Read
Was this post helpful?
Let us know if you liked the post. Your opinion will help us to improve quality of article.