Facebook is facing global outage, and some peoples are not able to user Facebook's desktop version sometimes.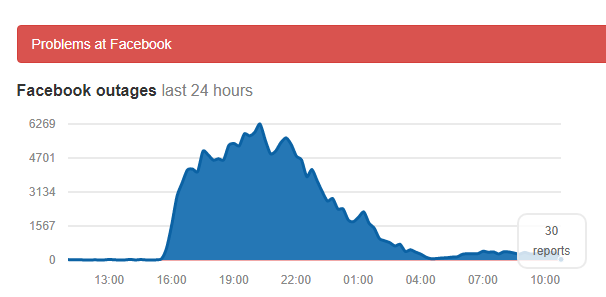 Facebook has been facing problem since 6:28AM EDT, According to website's outage detector website. The outage map by down detector shows that users are affected mostly in parts of US, Malaysia and Turkey. According to a Report of The Verge, users are facing problems with Facebook, Instagram and Whatsapp too.
Read what Mark Zukerberg said about Facebook future in Encryption.
Was this post helpful?
Let us know if you liked the post. Your opinion will help us to improve quality of article.