Facebook is facing global outage, and some peoples are not able to user Facebook's desktop version sometimes.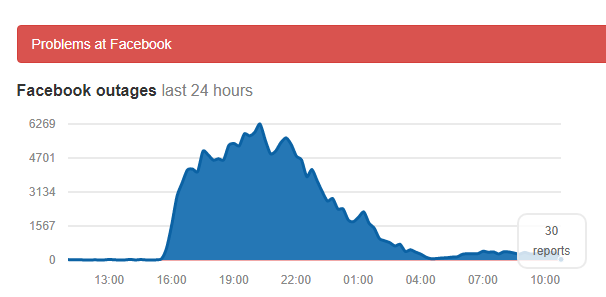 Facebook has been facing problem since 6:28AM EDT, According to website's outage detector website. The outage map by down detector shows that users are affected mostly in parts of US, Malaysia and Turkey. According to a Report of The Verge, users are facing problems with Facebook, Instagram and Whatsapp too.
Read what Mark Zukerberg said about Facebook future in Encryption.